Musicians
Eric van Donkersgoed started playing the guitar in Japan when he was nine years old. He returned to the Netherlands when he was fourteen and remained an autodidact up until the age of twenty. That is when he enrolled in the Sweelinck Conservatory (Sweelinck Conservatorium, Amsterdam) and the Conservatory of Brabant (Brabants Conservatorium, Tilburg).
Afterwards he played in various pop- and worldmusic groups and wrote music for and participated in several theater productions.
Additionally he studied Argentinean tango music and Spanish flamenco guitar techniques.
During the past decade Eric played with groups such as De Loesje Band, Rebeldía, Trio de la Rosa and Bots. Since 2005 he has been concentrating on Spanish Blues performances and on realizing the second Spanish Blues album.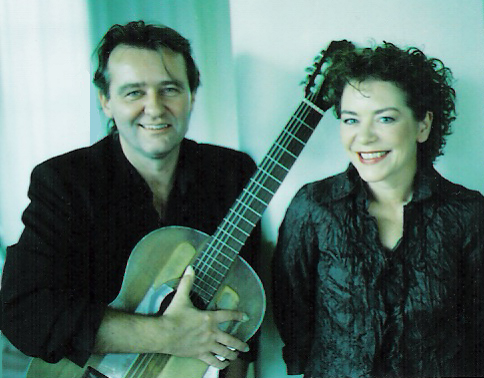 Alice Vermeulen studied for teacher of classical ballet at the Conservatory of Brabant, but chose for a career in music instead. After her education she lived in Brazil for six years, where she worked with some prominent musicians. She launched personal work under the RCA and Warner Brothers labels. In the Netherlands, with the group Long-story-short, she won the 'grote prijs van Nederland' (lit.: great prize of the Netherlands).
With her clear voice and expressive way of singing she is 'a sound for sore ears' and she sings just as easily in English, Spanish and Portuguese.
In 2006 she started performing with Spanish Blues regularly; a large section of the vocals on the second Spanish Blues album will also be provided by her.